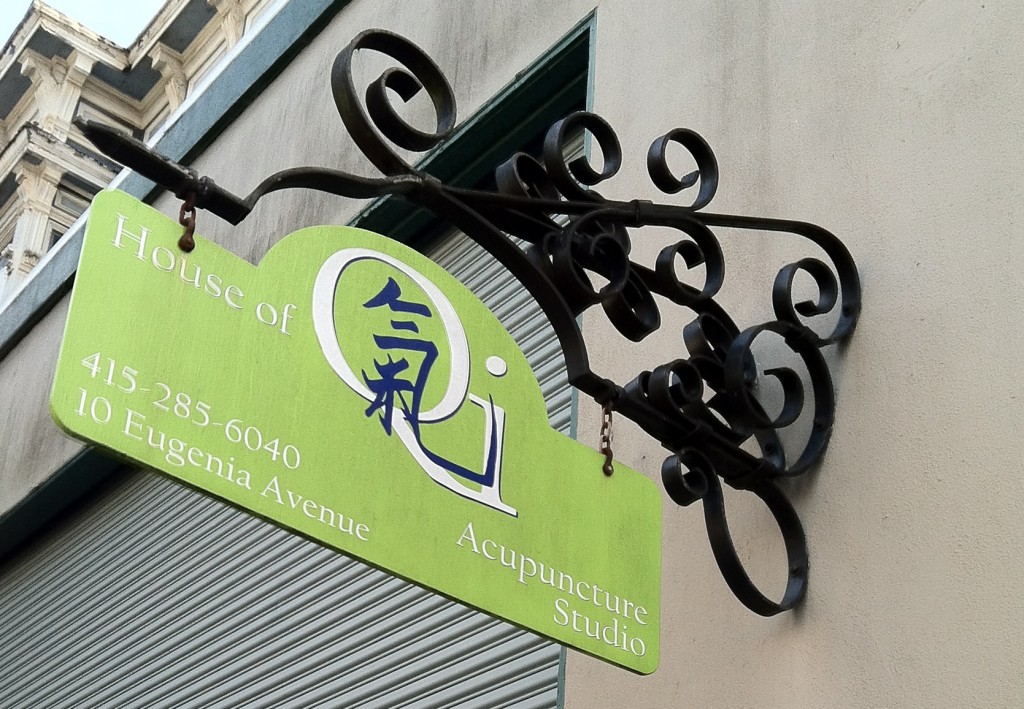 House of Qi provides the healing powers of acupuncture integrated with Chinese herbs, qi gong exercises, and equipment for stretching and strengthening the body.
Qi Gong
Qi gong is a Chinese practice combining mindfulness of breathing with physical exercises. To master this skill, one needs a good teacher to explore the various sensations connected within one's body during breathing practice.
Because it is difficult to teach a feeling, we also let our customized equipments help patients discover this physical awareness. At the Original Yin School, we believe that subconscious exercise has the most lasting effects.
One must go to a state of being half awake and half asleep to reinforce this subconscious memory. This state affects the parasympathetic nervous system to strengthen the organs.
Our qi gong practice is suited for weary patients to relax into a series of postures under our guidance. With the support of gravity, springs and props, people of all ages and abilities can benefit from the Original Yin School qi gong practice while dissolving workout injuries or emotional stress.
Developed by Albert Chang Ph.D and Joseph Chang L.Ac., the Original Yin School's qi gong emphasizes feminine (yin) principles. It teaches the awareness of different levels in the use of force and which kinds of forces we are applying during various exercises.
At the Original Yin School, our relaxed breath-works uses sophisticated physical therapy equipments, including a QuickGym / ROM Machine for tai chi-like movements, rehabilitation reformers especially designed for relaxed core and abdominal muscles training, and Bowflex Revolution XP machines to practice passive yoga-like breathing exercises.
Outcomes include core strength, natural weight loss, beauty and rejuvenation, repair of old injuries, improved mood, increased flexibility, and sense of well-being. Original Yin School qi gong can provide the benefits of Traditional Chinese Medicine without the acupuncture needles.
Acupuncture
Needles are an extension of a therapist's hands.  The therapists at House of Qi acupuncture studio use Original Yin Qi Gong to make needle insertion not only a powerful treatment but at the same time a tranquil and peaceful experience.
Acupuncture focuses on correcting imbalances in energy flow by inserting ultra-thin needles under the skin to stimulate specific points in the body. This procedure unblocks the channels and encourages an even flow of Qi (pronounced "chee" in Chinese means "life force"), restoring the body's balance and relieving pain and other symptoms.
Acupuncture's complex system of diagnostic methods takes into consideration the person as a whole — not just isolated symptoms — and treats the body's pattern of disharmony to strengthen physical condition, normalize physiological functions, and control pain. The aim is not just to eliminate or alleviate symptoms but to treat the underlying cause, increase the ability to function, and improve quality of life.
・Please click here to visit Original Yin Qi Gong Gym website
・Please click here for Original Yin Qi Gong manual